LTC (Ret) James (Jim) Patrick Coughlin
Mar 8, 1938 - Oct 16, 2021
Obituary
Born March 8, 1938 to Martha Mae and WWII Veteran Joseph Patrick, he determined at an early age to follow in his father's footsteps in defense and service of our country.
Upon graduating from Sunset High School in 1956, he attended Arlington State College (now the University of Texas – Arlington), graduating with a BA in History as part of the charter class in 1961. He was then commissioned in the United States Army, spending the next 21 years serving in Vietnam, Germany, Korea, and various posts in the United States, accumulating many awards and accolades. He retired from active duty in 1982.
After retiring from active duty, he took the position of Senior Army Instructor of the newly formed JROTC program at Plano East Senior High School, eventually becoming the JROTC Coordinator for the Plano Independent School District. Colonel Coughlin spent the next 22 years applying the knowledge he learned in the military to shape the future of many young men and women.
His devotion to country and passion for teaching were only surpassed by his love of family. He was a devoted husband, father, mentor, and friend.
Colonel Coughlin was preceded in death by his parents and sister, Kathy Wood. He is survived by his wife Mary Lou (Childress) Waddell Coughlin, children, John Coughlin, Melissa Calhoon, Linda Roberts and husband Jeff, April Ford and husband Jeral, and Joel Coughlin as well as step-daughters Jennifer Ruhman and husband Kevin, Melissa Saylors and husband David, Susanna Milam and husband Mitchell, and Lauralee Cornuaud and husband Donny.
Additionally he was Papa to 16 grandchildren and 3 great grandchildren.
A celebration of life will be held at 11:00 AM on Monday, November 1, 2021 at Parkway Hills Baptist Church, 2700 Dallas Parkway, Plano, TX, with graveside service at 3:15 at the Dallas-Fort Worth National Cemetery in Dallas, TX.
Jim was a 2004 ROTC Hall of Honor Inductee. See his biography here: LTC (Ret) Jim Coughlin
David Allen McBee
1946 - Sep 7, 2021
Obituary
McBEE, David David Allan McBee Sr., 75, passed away peacefully surrounded by his family on September 7, 2021. David, also known as "Grumpy", "Senior" or "Big David", was born in Fort Worth, Texas to Catherine and Captain Elwyn McBee, USAF on August 16, 1946. He graduated from Arlington Heights High School and earned a degree in accounting from North Texas State University. In 1976, David moved his family to Dallas, TX and was a practicing CPA for more than 45 years. David started his career in 1971 in the Auditing Department of Haskins & Sells (now Deloitte) and continued his career as a Managing/Audit Partner with other local firms. In June 1984, he started his own firm McBee & Co., PC, which defined his professional career. His direct style and brutal honesty helped him develop long-lasting business and personal relationships with his clients. David was a member of the American Institute of Certified Public Accountants and Texas Society of CPAs. David did not have the stereotypical personality of an accountant and he was honored to serve as a peer reviewer with the National Peer Review Committee and the Texas Society of CPAs within the AICPA's Peer Review Program, where he was able to give back to his profession. He also served as a board member on The Munger Place Historic District HOA. David's passionate personality resonated when it came to his hobbies, as he had decades of long commitments to various interests including aerobics, racquetball and cycling. His most recent interest revolved around his lifelong love of cars including BMWs, Mini Coopers and Porsches. This love quickly grew into teaching, instructing, and racing. David was certified as a high-speed driving instructor for Driver's Edge, the Porsche Club of America and other organizations. He regularly participated in the PCA Club Racing events. David and his late wife, Camille Staton McBee, raised their two sons, David Jr. and Clayton in Lake Highlands. David never missed his boys' football and soccer games and was known for having the loudest most resonate bass voice in the stands! Nothing was more important to him than spending time with his family and he never missed the opportunity to watch one of his 4 grandchildren at their sporting events. A lasting memory and tradition was David eating at John's Café in East Dallas almost every day for breakfast, and David and Clayton joining him almost every Friday for the past 30 years. He treasured his time with his family at their lake house at Cedar Creek Lake. These were special times filled with funny stories, much laughter, lots of wine and maybe a few cigars by the fire pit. He is proceeded in death by his parents, Catherine and Captain Elwyn McBee. He is survived by his sister, Kelly Rothenberger and her husband John of Granbury, his son and daughter-in-law, Meredith and David McBee Jr. and their children David III and Madison; son and daughter-in-law Betsy and Clayton McBee and their children Jackson and William. David certainly left his mark on those who knew him. He will be remembered most for his generous heart. He was always willing to help others in need or less fortunate. Every Christmas he adopted several children from the Angel Tree at NorthPark Center and took his 4 grandchildren to shop for these children in need. In lieu of flowers, please consider visiting an Angel Tree and adopting a deserving child this Christmas, in honor of our Grumpy! David was never one to leave quietly and would often remark to others as he would go, "Glad you got to see me!" Well - Dad, Grumpy, Senior, Big David, we were all glad we got to see you. Please contact the family for specifics regarding his Celebration of Life reception.
David was a member of the Sam Houston Rifles.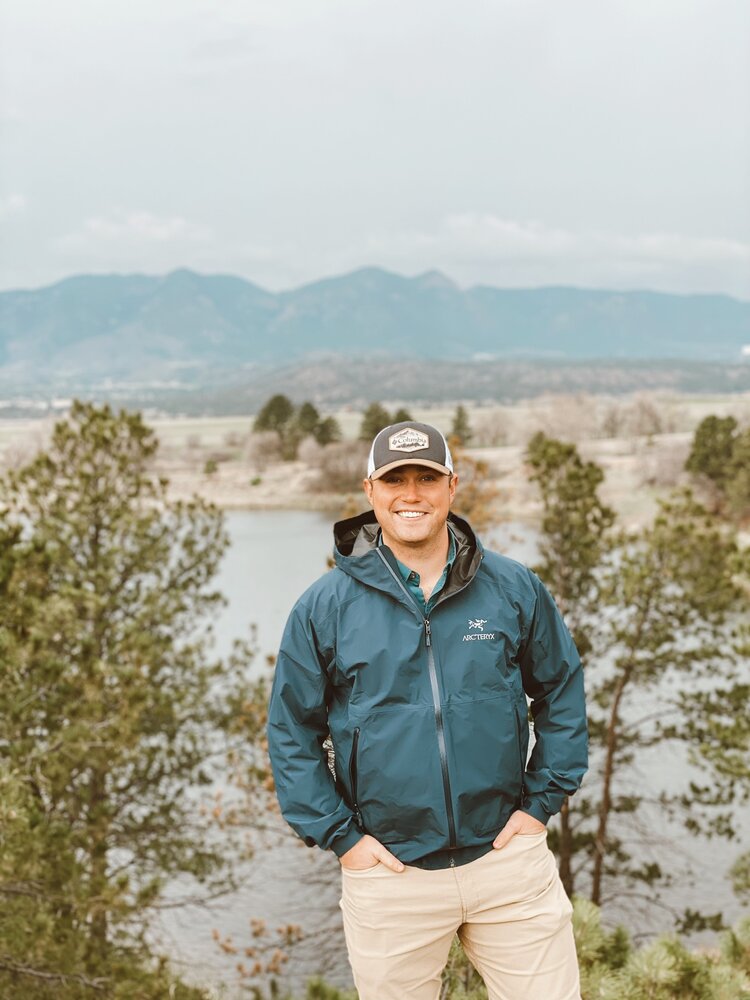 1Lt Jacob Aaron Mason
Oct 1, 1995 - Aug 25 2021
Obituary
First Lieutenant Jacob Aaron Mason, age 25, passed away on Wednesday, August 25, 2021, at Fort Stewart, Georgia. Funeral services will be held at 2:00 PM, Monday, September 13, 2021, at The Church of Christ on Merrick Drive, Ardmore, Okla. Interment to follow in Hillcrest Memorial Park, Ardmore.
Jacob was born on October 1, 1995, to Richard and Lisa (Cantrell) Mason, at Ardmore, Okla. He was baptized on August 8, 2006. He graduated from Plainview High School with the Class of 2014. During his school years, he was voted 8th Grade Student Council President, and a Natural Helper, or Youth Counselor, in the 9th grade. He was also an Eagle Scout, Bronze Palm. He attended the Global Youth Leadership Conference with 300+ other youths from all over the world. He was elected Secretary General of the United Nations and served as head of the United Nations Security Council leading 150+ youths.
Jacob attended Southern Methodist University in Dallas, Texas, and earned his Bachelor of Science Degree in Management Science and a Master's of Science in Engineering Management. He received The Jeff Kennington Young Scholars Award and was a member of Sigma Alpha Epsilon Fraternity.
While attending Southern Methodist University, Jacob completed his Army ROTC Training at the University of Texas at Arlington. He received the Military Order of the World Wars in 2015 while an ROTC Cadet. He earned several accomplishments while at SMU: Cornerstone Leadership Scholar, Pre-Law Scholar, and was a United States Army 4-year National Scholarship Winner. In 2016, Jacob completed the Air Assault Course at the Warrior Training Center at Ft. Benning, Georgia.
Jacob Aaron Mason was commissioned as an Officer in the United States Army on May 11, 2019. Upon completing Chemical Basic Officer Leadership Course (CM-CBOLC), where he graduated second in his class, he deployed with Task Force Gambler, 4-4 Attack Battalion, supporting Operation Inherent Resolve as a Night Battle Captain. His commendations, in order of precedence, are as follows: the Army Commendation Medal with Combat Device, the Army Commendation Medal, the Army Achievement Medal, National Defense Service Medal, the Inherent Resolve Campaign Medal with two Bronze Service Stars, Global War on Terrorism Service Medal, Army Service Ribbon, Overseas Service Ribbon, and the Air Assault Badge.
He was preceded in death by his paternal grandparents: Bob Mason, and Jan and John Sanders, and maternal grandma: Eugenia Cantrell. Jacob is survived by his parents, Rick and Lisa Mason, sister, Jessica Mason, grandparents, Glenn and Mary Cantrell, four aunts: Tamala Mason, Glenda Hayes, Cindy Hale, and Brenda Cantrell, uncle, Greg Hale, and two cousins, Zach Paschal and Trevor Hale.
Serving as pallbearers will be The United States Army Honor Guard.
Honorary pallbearers will be the 4-4 Attack Battalion; Tyler Quigley, Kyle Hinshaw, Cade Shanks, Tony Richards, Colin Green, 1LT Anthony Africano, 1LT Dean Boltinhouse,1LT Richard Flender, 1LT John Marcelli, 1LT Koby Eklund, 1LT Zach Salmons, CPT Jon Taylor, 1LT Cole Quednow, Jim House, and Pat Sabille.
LTC (Ret) Michael R Greer
Dec 16, 1938 - Jul 21, 2021
Obituary
A celebration of the life of Michael R. Greer, 82, of Ransom Canyon, Texas will be 1:00 PM Monday, July 26, 2021, in Sanders Memorial Chapel with Bob Bray officiating. Visitation will be come and go from 2:00 PM to 3:30 PM Sunday, July 25, 2021, at Sanders Funeral Home. Please celebrate the life of Greer by visiting www.sandersfuneralhome.com. A webcast of services will be available as well as our online guest book.
Greer passed away July 21, 2021.
Greer was born December 16, 1938, in Chanute, KS to father Mackey Greer and mother Maxine Roberts Greer.
Mike Greer has a diversified background specializing in industrial packaging/material handling, public speaking, and multi-sport event production and is the founder of 8 small businesses. He holds degrees in Business Administration (BBA), Military Science Leadership C&GS), Theocentric Philosophy Counseling (Ph.D.) and is a retired LT. Colonel from the US Army Active/Reserve duty.
Greer is most well-known in the sport of Triathlons as a competitor and founder of the Buffalo Springs Lake Half-Ironman, now the IRONMAN 70.3 Lubbock, in Texas. As a college football and track star, Greer continued his athletics through the sport of triathlon. He has competed in the "Ironman" Triathlon World Championship, Kona, Hawaii twice. He quite possibly holds the record for competing in the most triathlons in the world after suffering a stroke. Greer competed in over 400 events in the last 35 years, incredibly the last 8 after suffering a stroke in 2017. Greer has published three books, Mind Management, Universal Triathlon Alliance Guide Book, and 11 Points of Healthy Ageless Living, and Charge, his autobiography. He enjoys writing numerous articles on self-help and philosophical opinions on life. Greer is a Past President of the Board for USA Triathlon and served as its interim CEO/Executive Director in 2004 and was a board member in 1994 and 2006. He also served as the President of the Board for the Youth Corps of Lubbock and President of the Board for the Professional Triathlon Association. In 2011 he was named to the Texas Triathlon Hall of Fame, and in 2012 was inducted into the South Midwest Regional Triathlon Hall of Fame.
In 2019 he was named to the University of Texas/Arlington Military Science Hall of Honor.
Mr. Greer is married to Marti Greer and has 5 children, 15 grandchildren and 8 great-grandchildren. He resided in Ransom Canyon, Texas. Loved ones include wife Marti Greer; son Michael John Greer (Angelika) of El Paso, TX; daughter Robin Richardson of Lubbock; daughter Stacy Wieland (Shuck) of Terrell, TX; daughter Christi Jensen (Mark) of Dallas, TX; daughter Jessica Lynn Dietrich (Timo) of Brisbane, Australia. Preceded in death by parents Mackey and Maxine Greer. In lieu of flowers the family would appreciate contributions to The Mike and Marti Greer Foundation which will promote fitness and wellness by providing scholarships to youth and adults in need of financial assistance to accomplish their goals in sports related events especially the sport of triathlons.
Michael was a 2019 ROTC Hall of Honor Inductee. See his biography here: LTC (Ret) Michael Greer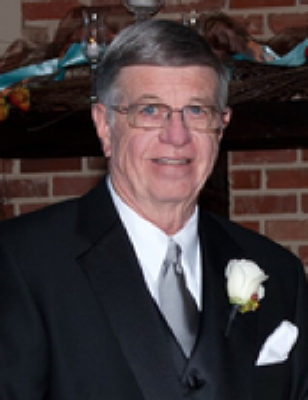 Lt. General (Ret) Philip Jack Ford
July 7, 1943 - May 28, 2021
Obituary
Phillip Jack Ford, Lt. General USAF (Ret) passed away Friday, May 28, 2021, at Baylor Scott & White Hillcrest, at the age of 77. Visitation will be 6:00 P.M. to 8:00 P.M. Wednesday, June 2, 2021, in the Chapel of Grace Gardens Funeral Home, 8220 Woodway Dr. The funeral service will be 10:00 A.M. Thursday, June 3, 2021, at Woodway United Methodist Church with Rev. Bryan Patrick officiating. Interment, with military honors, will be at 1:00 P.M. Tuesday, June 8, 2021, at Dallas Fort Worth National Cemetery, 2000, Mt. Creek Parkway, Dallas, Texas 75211, under the direction of Grace Gardens Funeral Home.
Born in Fort Worth, TX, General Ford was active in his youth with sports and the church. A 1961 graduate of Birdville High School of Haltom City, TX. He was inducted into The Birdville Alumni Hall of Fame in 1988. He went on to graduate from Arlington State College in 1965 with a Bachelor of Science in Business Administration and Management. He was also named a Little All American in football while attending. He also received a Master of Science Degree in Counseling and Human Development, Troy State University, in 1978. The General completed Squadron Officer School in 1973, Air Command and Staff College in 1978, and the National War College in 1984. In 1993, he attended the National and International Security Program, Harvard University, Cambridge, MA.
General Ford enlisted in the Air Force in 1966 and was commissioned through Officer Training School in 1967. Following graduation, he was assigned as a training officer at the Basic Military Training School, Lackland AFB, TX. In June 1969, he departed for Vance AFB, OK as a student pilot. After graduation from undergraduate pilot training and Combat Crew training at Castle AFB, CA, the General was assigned to the 343rd Strategic Reconnaissance Squadron, Offutt AFB, NE, in September 1970.
After graduation from Squadron Officer School in April 1973, General Ford was handpicked as a 15th Air Force spotlight officer, assigned to the Reconnaissance Division, at March AFB, CA, from April 1973 to May 1974. The General volunteered and was selected for transition in to the bomber community. After training as Castle AFB in California, he became a B-52 aircraft commander and instructor at the 5th Bomb Wing, Minot AFB, ND, in September 1974
The General returned to Maxwell AFB to attend Air Command and Staff College in June 1977. After graduation, he was assigned as a staff officer and Executive Officer to the Commander, Headquarters Air Force Military Personnel Center, Randolph Air Force Base, TX, from June 1978 to September 1981. General Ford followed with his first command, the 524th Bomb Squadron at Wurtsmith AFB, MI, from May1981 to June 1983.
After command, General Ford attended the National War College at Fort Lesley J. McNair, Washington D.C., from May 1983 to June 1984. Following war college, he transitioned to Headquarters U.S. Air Force as the Chief of the Strategic Offensive Forces Division, until January 1986. He returned to bombers after his headquarters assignment to serve as the Vice Commander of the 2nd Bomb Wing, Barksdale AFB, LA. In June of 1987 he became the commander of the 384th Bomb Wing, McConnell AFB, KA, until January 1989 when he assumed the duties of Inspector General and Assistant Deputy Chief of Staff for Operations for Headquarters Strategic Air Command, Offutt AFB, NE until May 1990.
He returned to Maxwell AFB as Commandant of the Air Command and Staff College until June 1991, when he was assigned to Headquarters, United States Strategic Command to assume the responsibilities of Deputy Chief of Staff for Operation. In January 1992 the General transitioned to Headquarters Military Airlift Command, Scott AFB, IL, where he was the Deputy Chief of Staff for Plans and Programs. He continued at Scott AFB, serving as the Director Plans and Programs during the airlift community's transition to Air Mobility Command.
In February 1994, the General returned to U.S. Strategic Command as the Director for Operations and Logistics until March 1996, when he was assigned as the Commander of Eighth Air Force, Barksdale AFB, LA. He assumed his final position as the Deputy Commander of the U.S. Strategic Command at Offutt AFB, NE in August of 1998. General Ford retired as a Lt. General in June of 2000.
His military awards and decorations include the Distinguished Service Metal, Defense Superior Service Metal, Legion of Merit with oak leaf cluster, Meritorious Service Medal with two oak leaf clusters, Air Medal with oak leaf cluster, Aerial Achievement Medal, Joint Service Commendation Medal, and the Air Force Commendation Medal with oak leaf cluster.
General Ford was a command pilot with more than 4,200 flying hours. Aircraft flown: KC-135R, RC-135, B-52G/H, B-1Bomber, T/CT-39, KC-10 and the B-2 Bomber.
Upon retirement from the US Air Force, General Ford assumed the duties of
the General Manager/CEO of the Brazos River Authority from April 2001 to April 2018. As general manager, he was responsible for more than 275 employees in multiple locations throughout the Brazos River Basin, while managing the System's water supply, water treatment projects, and water quality initiatives under the direction of the 21-member Board of Directors. He made a lasting impression on the water industry in Texas serving on numerous boards including Region G State Water Planning Committee and as President of the Texas Water Conservation Association.
General Ford was preceded in death by his father, Jack Ford, and his mother, Johnnie Lucile Ford (White) of Gustine, TX.
He is survived by his wife of 52 years, Kristen Ford (Ogden) of McGregor, son, Jeffrey P. Ford and wife, Amy of Bulverde, TX and daughter Meredith Williams (Ford) and her husband Eric of Keller, TX. He is also survived by his sister, Diana K. Starnes (Ford), and her husband, Michael of Plano, TX as well as his sister-in-law, Sandra Ogden (Allen) of San Antonio, TX. He leaves behind five beloved grandchildren, William Ford, Mary Catherine Ford, Elizabeth Ford, Phillip Williams and Kortney Williams who all lovingly called him Pawpaw. His extended family includes a nephew and two nieces and their families.
Philip was a 2021 ROTC Hall of Honor Inductee. See his biography here: LT. Gen (Ret) Philip Ford

JAMES BRYANT FOX

JUL. 14, 1942 - FEB. 18, 2020

Obituary
James "Jim" Fox, 77, passed away Tuesday, February 18, 2020. A celebration of life will be held in the Chapel at First Baptist Church, Arlington on Monday, March 2, 2020 at 3:00 pm.
Jim entered this world in 1942 in Quinlan, the second of two children, born to William and Doris Fox. He attended Arlington High School, graduating in 1960, and later attended Arlington State College (now University of Texas at Arlington), graduating with a degree in business in 1965. Jim was in the Army ROTC while at ASC and was a lifetime member of the Sam Houston Rifle Company, a drill team known as the Jodies. In 1965, Jim joined the United States Army, serving proudly in the Fourth Infantry including one year in Vietnam. Jim was honorably discharged from the Army at the rank of Captain in 1969 to return to Texas. Over the next 40 years, Jim worked in the insurance, mortgage and banking fields and also enjoyed being a basketball referee at the high school and college levels. After retiring, Jim loved to spend time with his family and friends attending Rangers games and any TCU sporting event, seeing movies and meeting for meals and good conversation.
Mrs. Ruth Boyd
Feb. 16, 1926 - May 31, 2020

Obituary
She received a Bachelor's of Psychology Degree from the University of Minnesota. She worked for General Mills, Honeywell, Chance Vaught, First United Methodist Church in Arlington and UT Arlington, and the Military Science Dept. at UTA as the Personnel Records Secretary. After she retired, she was inducted in the UTA Military Science Hall of Honor.
Ruth was preceded in death by her parents Veda and Marland Mills, husband of 54 years Aubrey Boyd, grandson David Boyd, and brother Robert Mills.
She is survived by her son, Robert and Pam Boyd and their son Tom; daughter Peggy and Michael Parson and their children Michelle, Courtney & Damien Baker and Rowan, Michael, and Lauren & Joe Iversen and Michael, Brooklenn & Carter; sister Janet and Roger Flink; sister-in-law Ardelle Mills; and many nieces and nephews
Ruth was a 2003 ROTC Hall of Honor Inductee. See her biography here:

LTC (Ret) Robert P. Vaughan, Sr.
APR 1, 1939 - DEC 28, 2019
Obituary
Robert Phillip Vaughan, Sr. of Plano, Texas, passed away December 28, 2019, at the age of 80. He was born on April 1, 1939, in Arlington, Texas.
Robert graduated from Sunset High School in Dallas in 1957 and enrolled at Arlington State College, where he was a member of the Cadet Corps. He received a Bachelor's Degree in 1962 and was then commissioned as an officer in the United States Army. He served two tours in Vietnam and achieved the rank of Lieutenant Colonel.
After retirement from the Army, Robert worked for the Texas Division of Emergency Management and, later, the Texas Department of Insurance before his final retirement. He enjoyed golf and classic cars and was a lifetime Texas Longhorns and Dallas Cowboys fan. The last few years he enjoyed spending time with his dog, Lilly Marlene. Robert was a Life Member of the Cadet Corps Alumni Council and served on its Executive Board. A graveside service was held on January 7, 2020, at Dallas-Fort Worth National Cemetery.
Robert was a 2009 ROTC Hall of Honor Inductee. See his biography here: LTC (Ret) Robert Vaughn

Charles "Chuck" Reams
Chuck Reams, according to his friend Bunky Garonzik, was a Jody and an Army Ranger. He passed away on February 22, 2020, at age 73, after a short illness with many complications.
Chuck graduated from Richardson High School in 1964 and went on to attend The University of Texas at Arlington prior to being drafted into the Army. He is survived by Cindy, his wife of 50 years, and their children.
Chuck worked for American Armature and, in 2000, he and Cynthia became the owners and took over operations. He and his wife were members of the Lone Star Region of the Vintage Chevrolet Club of America. Chuck enjoyed the outdoors, especially when he got to hunt and fish, and he also enjoyed watching war and action movies. He was an avid bowler in his younger years and had the ring to prove it from the 800 Series; he even bowled a perfect game. Chuck's grandchildren were his favorite joy. He loved getting to dote on them and celebrate their numerous achievements.
Gene Lunt
CCAC Life Member and Benefactor

Gene passed on July 5, 2019, after a short illness. Born and raised in Fort Worth, Gene received a BBA cum laude and MBA at the University of Texas at Arlington. He was honored by the American Marketing Association as the Outstanding Senior Marketing Major at UTA. In mid-1972, Gene was commissioned a second lieutenant in the U.S. Army through the ROTC program at UTA. He was a reserve officer until his honorable discharge in 1980. Gene had a career as a Special Agent for the IRS Criminal Investigation Division. After retiring from federal law enforcement, Gene became a compliance Examiner/Investigator and worked in the financial regulatory field for many agencies and the State Bar of Texas. Gene was athletic and loved the outdoors throughout his life. He was a particularly generous man who attended and supported higher education, civic, religious, and cultural institutions. He was an instructor of Marketing at UTA before his active duty assignment with the U.S. Army. He was a Life Member of UTA's Cadet Corps Alumni Council, generously supporting cadet officers trained there.